Embassy Shares The Search for the Next Home Garden Trendsetter
Calling all home and garden enthusiasts: are you the one we are going to crown the Home + Garden Trendsetter of the Year? If you are a dedicated lifestyle blogger, we are looking for you.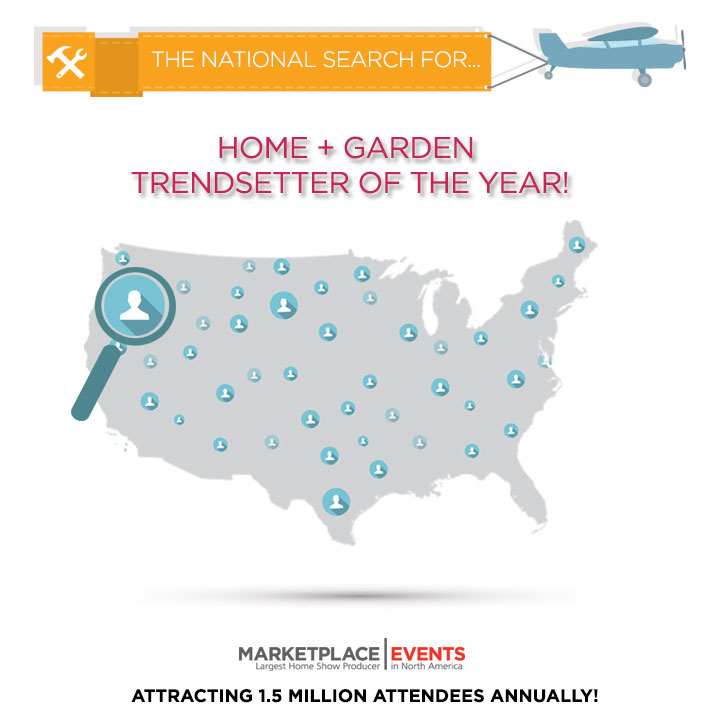 Show us what you love doing, whether it be renovating, styling, gardening, cooking, or DIYing. We're looking for the star of home improvement, design and decor. What are you waiting for? Apply now!
It's easy as show and tell. 
All you need to do is create a video that is four minutes or less with yourself showcasing a home and garden tip or a DIY project and submit it to us before September 1, 2017. Three finalists will be selected and notified by September 5, 2017. Between September 15 to October 26 our fans will vote for their favorite video! These votes will be considered during the final judging at the Johnson County Home + Remodeling Show on October 28th, 2017 as the three finalists will be flown over to Overland Park, Kansas to present on stage and compete for the title. The trip includes two nights at a hotel, food, flight, and travel accommodation.
The winner, who will be chosen by a celebrity expert, Marketplace Events team members, and the audience, will be presented with a multi-show stage/tour contract, opportunities for media appearances, and access to thousands of potential new online followers.